For the Crown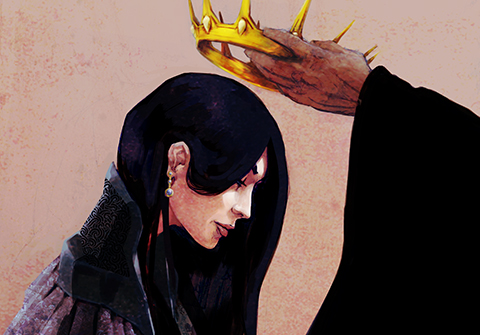 For the Crown
The king is living his last hours and he has no official heir.
A vacant throne would cause a serious stir in the country, so a suitor must stand out to seize the crown and appease the people as the court.
Each player embodies an influential personality of the kingdom who judges he has rights over the succession, the party to determine the future sovereign.
A game by Mr. Alceste.
Play
Download PDF
Available games